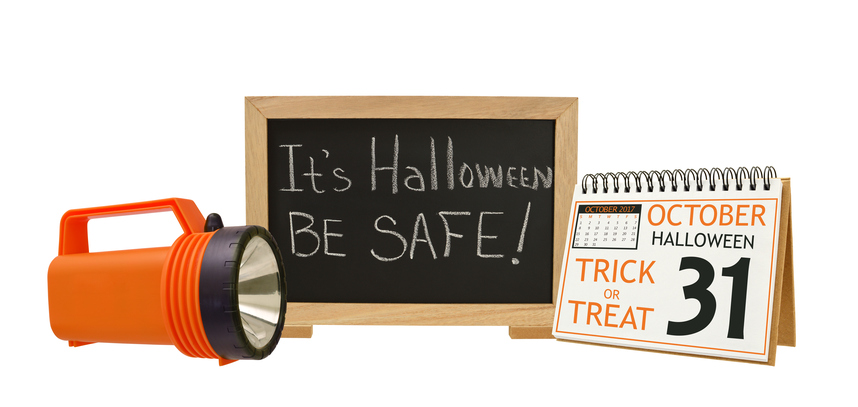 Halloween is just around the corner and so are all those monsters and ghouls! To make sure your little monsters stay safe in our Southlake community, here are a few tips on trick or treat safety.
Plan Your Route
Whether you're extremely familiar with the Southlake community or not, it's always a good idea to plan your route before heading out for all the goodies. You can plan your route to be just around your house, or maybe you're going to get in the car and drive to the neighborhood that has houses that look like they're straight out of Halloweentown. Regardless of where you're trick or treating, it's best to plan your route.
Keep Masks Up
Masks may be a fun, extra piece of your kid's costume, but when you're going house to house, it's best to either rest the mask on their head or simply leave it at home. The mask may complete their costume, but those eye holes will severely limit their peripheral vision, which can be extremely dangerous when crossing the street or simply not bumping into other little monsters on the side walk.
Make Sure You're Visible
While Halloween may be a time when we dress in dark and scary costumes, you still want to make sure that you can be seen. Halloween is a great holiday, but it can also be a time when accidents spike. To make sure that you're visible, add reflective tape to your child's costume and carry a flashlight. While the Southlake community is normally a very safe place for pedestrians, you can never be too safe.
Check Your Child's Candy
Last up on our list in trick or treat safety 101. You should ALWAYS check your child's candy. It's sad that we're in a society where you have to do it, but it's a very easy and doesn't take that much time. Regardless of whether you got your candy at a church's fall festival, a shopping center's trunk or treat or by the old fashioned house to house approach, you should always check your child's candy!
We hope you have a great Halloween in our Southlake community and that you use these trick or treat safety tips to make it as safe as it is fun.
Image from Thinkstock by Getty Images. Item number: 859336918