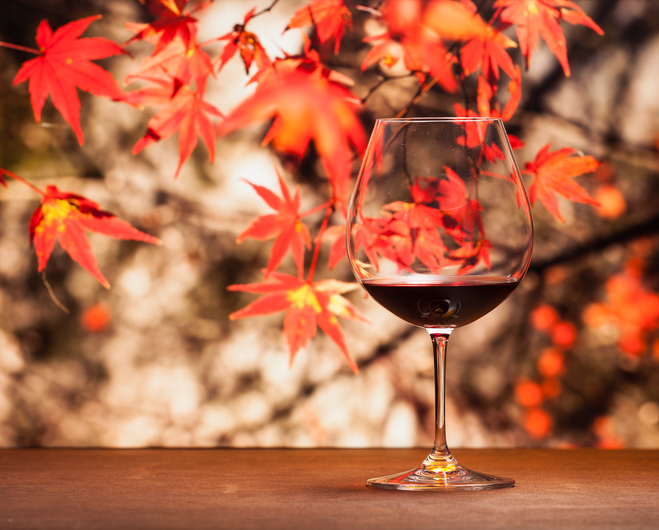 When it comes to fall wines, there are just so many great ones out there that it can be hard to know which ones to try. That's why Coal Vines Pizza has paired with Shops of Southlake to bring you this list of great fall wines.
2013 Fontanafredda Langhe Nebbiolo
Starting off our list, this red wine is an exceptional wine for early fall. With a fruity complexity and depth, you'll be surprised at how truly light this amazing wine is. While we chose to highlight the 2013 bottling because of its classic floral rosy notes coupled with tart cherry and a bit of spice, most bottlings of this Nebbiolo will be exquisite.
2014 Borsao Campo de Borja Garnacha
While the Borsao Campo de Borja Garnacha isn't as light as most red wines, it drinks easy, especially when slightly chilled. The tannins on this fall wine is modest and wasn't aged in an oak barrel, which means this soft, medium-bodied wine goes down smooth with a cherry-bright fruit flavor.
2014 Cave de Lugny Macon-Lugny "Les Charmes"
So those first two fall wines may have been great red wines, this wine from Macon-Lugny is an exception white burgundy wine. Fresh and citrusy with a wisp of sweetness over notes of apricot and stone fruit, it's balanced out by a racy little bit of spice and refreshing acidity. It's the perfect wine to have at the end of a long fall day.
For more great fall wines and delicious pasta, which is the best thing to eat with wine, come to Coal Vines Pizza and Wine Bar at the Shops of Southlake! We have dozens and dozens of exceptional wines from around the world.
Coal Vines Pizza
1251 E Southlake Blvd. Suite 301
Southlake, TX 76092
(817) 310-0850
Image from Thinkstock by Getty Images. Item number: 513877714