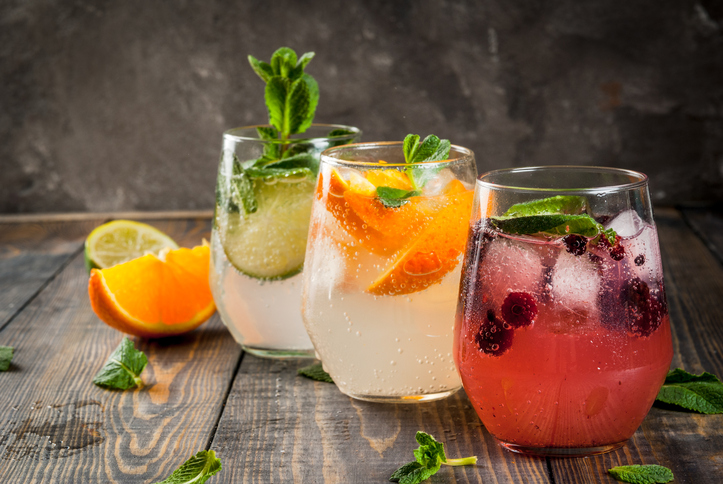 We don't have too much time left of summer, but there's still plenty of time to make and enjoy these summer cocktail recipes! While Central Market Southlake doesn't sell liquor, they have plenty of great beer and wine. Lucky for you, there are plenty of great beer cocktails that can easily be made with some of your favorite spirits. Here are some of our favorite summer cocktail recipes.
Watermelon Sangria
If you're in the mood for a cool and refreshing cocktail on one of these hot late summer days, then the Watermelon Sangria will be your go-to. In a glass, simply add 8 ounces of Leinenkugel's Watermelon Shandy, 3 ounces of ginger ale, a splash of simple syrup and a splash of club soda. If you really want to make it feel like a pro beer cocktail, garnish with watermelon slice, lemon, lime and orange.
Strawberry Lemonade Palmer
Calling on an easy beer cocktail that will make even beer detesters throw back a few, the Strawberry Lemonade Palmer is amazing! In a pilsner glass full of ice, add 1.5 ounces of Svedka Strawberry Lemonade, 1 ounce of iced tea, half ounce of simple syrup, half ounce of fresh lemon juice and finish to fill with a Corona Extra.
Blood Orange Jalapeño
Making use of a Texas-local, Austin Eastciders, the Blood Orange Jalapeño is one of our favorite summer cocktail recipes! All you need to do is add 4 ounces of Austin Eastciders Blood Orange Cider to a glass full of ice. Then you'll add 1.5 ounces of bourbon, one tablespoon of agave, top with a jalapeño slice and stir.
These are just a couple of great beer cocktails that you can try making, and there are plenty of other great summer cocktail recipes out there for you to explore and enjoy! If you're getting ready to say goodbye to summer in one last bash, then make sure you get everything you need at Central Market Southlake here at the Shops of Southlake!
Shops of Southlake is offered by Weitzman. Weitzman is one of the leading commercial real estate companies in North Texas. Weitzman offers a full range of Commercial Real Estate services including Project Representation, Tenant Representation and Investment Sales and, is also a leading Asset Management and Development Services Commercial Real Estate firm.
Image from Thinkstock by Getty Images. Item number: 668030702