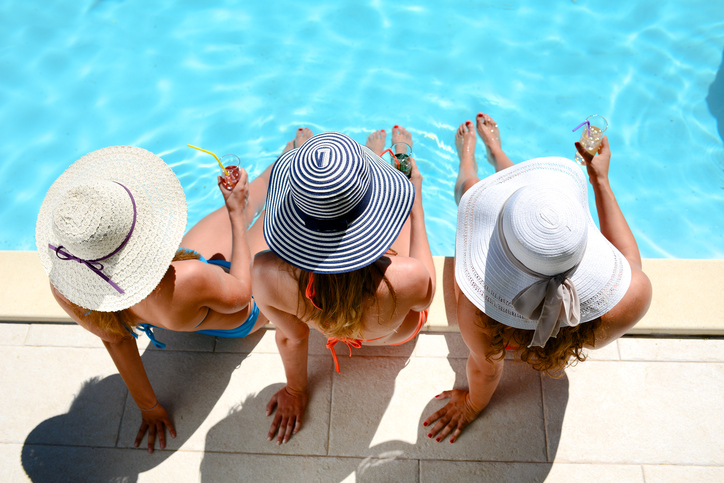 It's finally summer in Southlake, and whether you're going on a family vacation or plan on enjoying a bit of a staycation, make sure you're ready for the new season! To help you do just that, the Shops of Southlake has put together a little guide to summer that you might want to read before starting all your summer fun.
Wear Summer-Friendly Footwear
When it's the temperature hits triple digits, the last thing you want is a pair of shoes that don't breathe and that make your feet sweaty and stinky. Instead, come over to DSW at the Shops of Southlake for all the best shoe brands and summer styles. Whether you're needing some fresh flip flops, stylish sandals or breathable boots, DSW Southlake has your feet covered!
DSW Southlake
1435 East Southlake Boulevard
Southlake, TX 76092
(817) 421-7400
Pack Your Bags with the Latest Trends
Don't go on vacation with worn out clothes from past summers! Once you've picked up your summer shoes, it's time to get some other summer styles. Nordstrom Rack Southlake at the Shops of Southlake has all the hottest trends that'll have you looking cool wherever you go this summer in Southlake. Find your summer styles at Nordstrom Rack Southlake.
Nordstrom Rack Southlake
1445 East Southlake Boulevard
Southlake, TX 76092
(817) 601-3480
Entertainment for Those Rainy Days
Summer thunderstorms are about as commonplace as triple digit temperatures, so when the rain or the heat has become too unbearable and you need to escape to the air conditioned comfort of inside, GameStop Southlake has what you need. Come by and pick up the newest consoles and video games for endless hours and indoor fun.
GameStop Southlake
1251 East Southlake Boulevard
Southlake, TX 76092
(817) 416-6284
 It doesn't matter how you're wanting to spend your summer in Southlake. All that matters is that you know where to find all your summertime essentials. Get prepared for summer and grab your summer essentials from the Shops of Southlake!
Shops of Southlake is offered by Weitzman. Weitzman is one of the leading commercial real estate companies in North Texas. Weitzman offers a full range of Commercial Real Estate services including Project Representation, Tenant Representation and Investment Sales and, is also a leading Asset Management and Development Services Commercial Real Estate firm.
Image from Thinkstock by Getty Images. Item number: 636408604