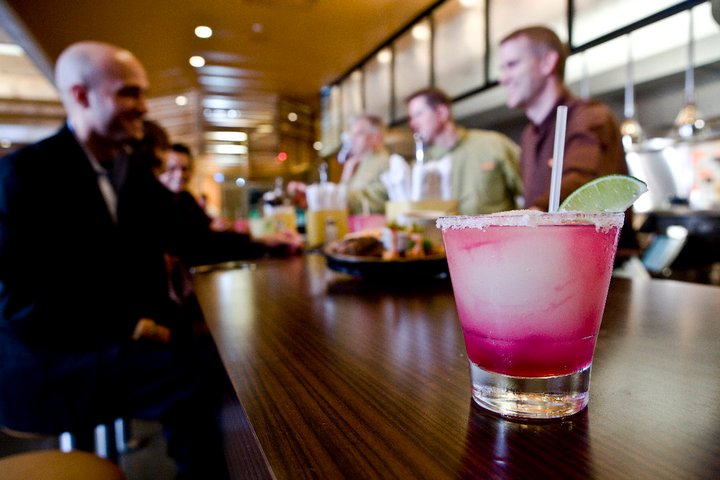 We all love happy hours, and the Southlake community is no different. With so many options to choose from, finding your weekly happy hour spot can be difficult at times! So what is the best happy hour in Southlake? At Shops of Southlake, there are so many different happy hour options; you will never need just one weekly hangout (what's wrong with 4-5 different happy hours a week, right guys?!). Find your new weekly happy hour traditions below:
Bonefish Grill is no stranger to happy hour. In fact, happy hours run daily from 4-6.30pm and Monday's are dedicated to Martini Monday's (every Monday after 4pm). Check out some options below:
Pomegranate & Sage Martini
Wild Orchid Hawaiian Martini
Tropical Tiki Martini
Raspberry Vodka Collins
You can be certain you will find a delicious drink you will love at Bonefish. Book with Bonefish Grill now on (817) 421-3263.
Coal Vines offers a FULL DAY happy hour on Monday's (yes, you read that correctly), and a Tuesday – Friday happy hour from 4.30-6.30pm weekly. Happy hours at Coal Vines include:
$2 off wine
1/2 priced beers
Come into Coal Vines Southlake (for the whole day on Monday if you like) and enjoy their happy hour with yummy pizza by your side. Call (817) 310-0850 for more information. Cheers!
Howard Wang's China Grill are known for their "Hang With Wang Happy Hour," and their "BITES Hang With Wang Happy Hour." These happy hours are a seriously good time because:
$3 Well Drinks
$4 Selected Wines
$1 Sake
$1 Dim Sum Pieces
To find out more info, please click here. Experience Howard Wang's happy hours every Monday-Friday from 3-7pm. Book now on (817) 488-4666.
If you haven't heard of Mi Chula's, you've been living under a rock. Mi Chula's Good Mexican is famous for its authentic recipes that have us dying for more! Happy Hours at Mi Chula's are Monday – Friday from 3-6pm. We will see you at the bar!
If you are still unsure about what is the best happy hour in Southlake, the only way to solve this problem is to try all of them.
Shops of Southlake is offered by Weitzman. Weitzman is one of the leading commercial real estate companies in North Texas. Weitzman offers a full range of Commercial Real Estate services including Project Representation, Tenant Representation and Investment Sales and, is also a leading Asset Management and Development Services Commercial Real Estate firm.
Photo Source: Mi Chula's Good Mexican