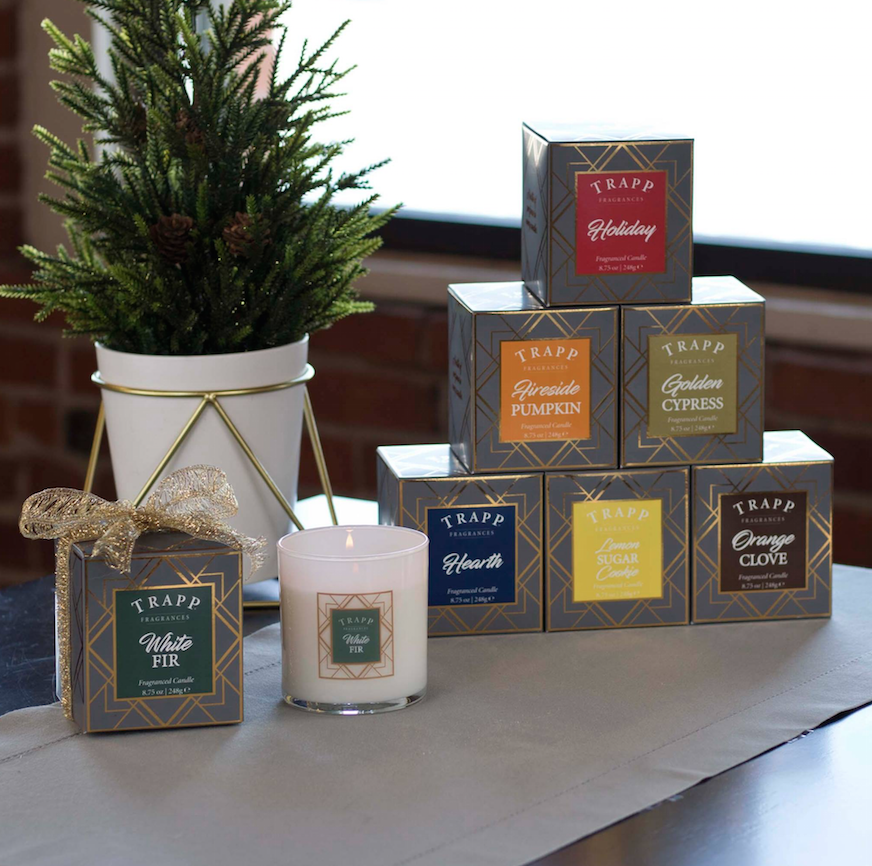 Tomorrow is officially the first day of fall, and if you're as excited about the season as we are here at Shops of Southlake, then you need to come on over and get fall-ed out! You can start by picking up these great fall scents at Sample House Southlake.
Fireside Pumpkin – Trapp
With notes of glowing embers, smoking white birch logs and fresh, robust New England pumpkin, Fireside Pumpkin from Trapp harmoniously creates a warm and inviting fragrance ideal for fall!
Orange Clove – Trapp
Another one of our favorite fall scents from Trapp, Orange Clove perfectly captures the essence of the new season. Combining the scents of juicy orange and freshly ground cloves warms your senses while also spicing things up with a hint of cinnamon that is oh so delightful.
Hearth – Trapp
Last on our list of great Trapp fall scents is Hearth. Available in both candle and home fragrance melt, the smell of the hearth candle is unique with its distinct notes of autumn leaves, wild black currant, crushed nutmeg and sweet apricot.
Mulled Cider – Tyler Candle Company
Offering everything you could want from a fall-scented candle, Mulled Cider is rich with the aroma of apples blended with a dash of citrus, cinnamon and clove. This great scent from Tyler Candle Company is a little homage to everyone's favorite seasonal beverage – wassail.
Pumpkin Spice – Tyler Candle Company
No list of fall favorites, even fall scents, is immune to the ever-popular pumpkin spice. You don't have to be crazy about the lattes to love this candle, which gives off notes of fresh pumpkin simmered with ginger, cloves and a dash of nutmeg.
Family Tradition – Tyler Candle Company
Last on our list, but certainly not least, Family Tradition from Tyler Candle Company is one of the newest must-have fall scents. Blending cinnamon, clove and brown sugar drenched in ripe raisins and doused in rum, this candle's aroma is completed with creamy vanilla and crushed Tonka beans.
Whichever one of these fall scents you decide to fill your home with, you can get them all at Sample House Southlake at the Shops of Southlake. Get your new favorite fall scents now in time to celebrate the start of the fall season tomorrow!
Sample House Southlake
1275 E. Southlake Blvd. Suite 423
Southlake, TX 76092
(817) 310-1078
Monday – Saturday: 10:00 AM – 6:00 PM
Sunday: 1:00 PM – 5:00 PM
(Image via facebook.com)