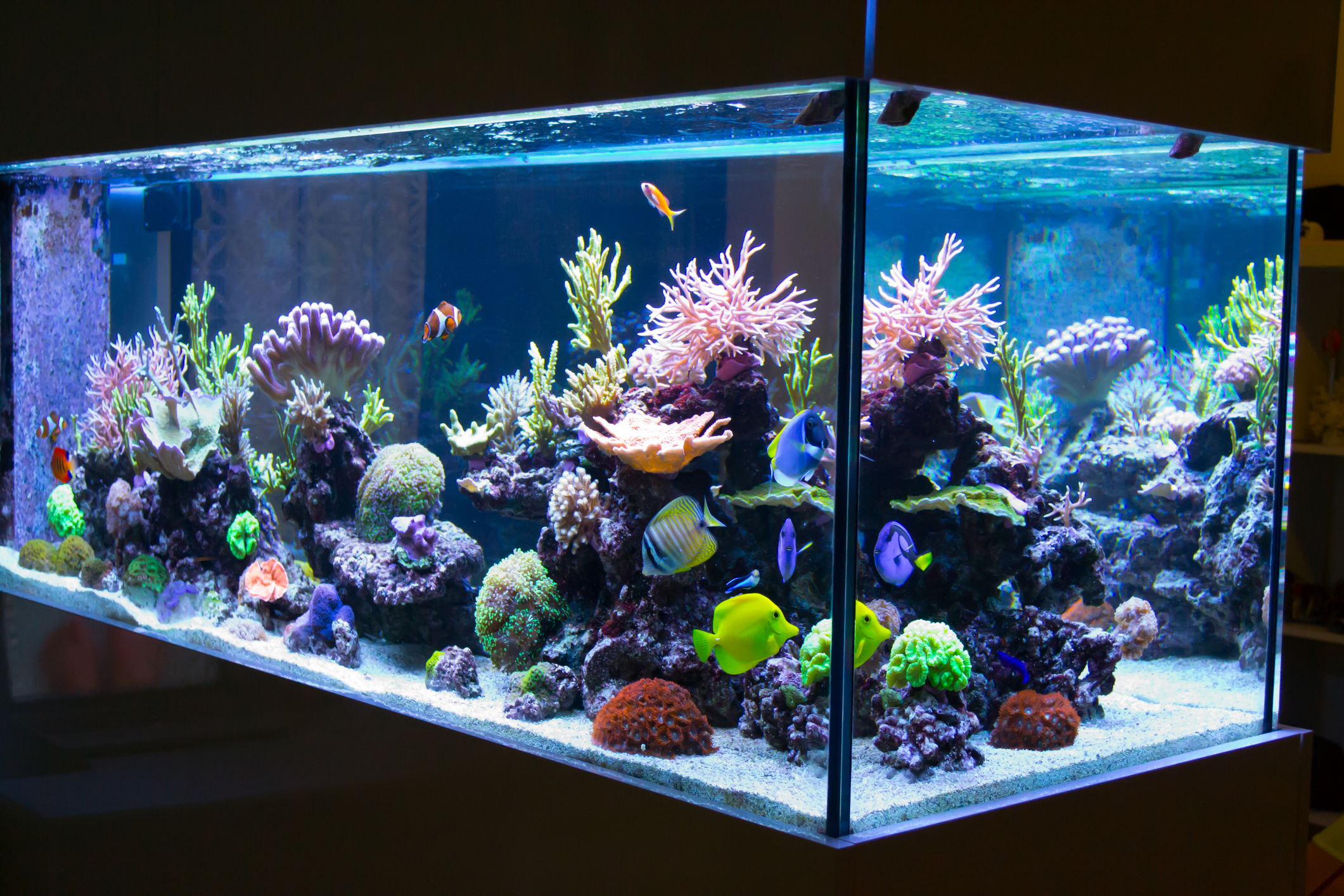 What could be more peaceful than seeing beautiful fish swimming around in an illustrious aquarium? If you want to start your own aquarium, Elos Aqua Studios is your best source for Southlake aquariums. Here are some of the many aquarium-related items you can find at Elos Aqua Studios Southlake.
Southlake Aquariums
Whether you want a small 20-gallon aquarium that can easily sit on a shelf or a large 100+ gallon tank that can be the centerpiece of a room. They have stand-alone tanks but also tanks with stands and cabinets for discretely storing the pump and any other aquarium essentials.
Fish Food
Why go to major pet store chains for your fish food when you can go to Elos Aqua Studios? They have exceptional food that are ideal for maintaining the health of all the living organisms in your Southlake aquariums. Whether you're looking for plain food, frozen food or coral food, Elos Aqua Studios Southlake has your aquarium food needs.
Live Fish and Coral
As for giving life to your Southlake aquariums, Elos Aqua Studios has plenty of beautiful fish and coral. Regardless of the look and style of aquatic world you want to create, they surely have the fish and coral you need to make that dream a reality!
Aquarium Equipment and Accessories
When it comes to keeping your aquarium running and maintaining the proper ecosystem for your aquarium's inhabitants, they've got it all! From reverse osmosis filtration and protein skimmers to LED lighting and water heaters, you're sure to find what you need.
Elos Aqua Studios
Come to Elos Aqua Studios at The Shops of Southlake when you're ready to start your underwater world.
1465 East Southlake Boulevard
Southlake, TX 76092
Image from Thinkstock by Getty Images. Item number: 504106810
Shops of Southlake is offered by Weitzman. Weitzman is one of the leading commercial real estate companies in North Texas. Weitzman offers a full range of Commercial Real Estate services including Project Representation, Tenant Representation and Investment Sales and, is also a leading Asset Management and Development Services Commercial Real Estate firm.